GTF MAFIA XXXIV Edition: Super Smash Bros. [CLOSED-TAKING SUBS]
Posted:
5th March, 2018, 7:24 pm
GTF Mafia XXXIV - Super Smash Bros. Role Madness
Balance
Harmony returned to the Nintendo Universe after
Tabuu
was eliminated all those years ago. The
Heroes
used controlled battles as their means of settling differences, preventing any real feuds and avoiding a return to the chaotic world they had previously known.
---
Annihilation
Tabuu
slowly slipped from consciousness as he was cast into the void. Waking, he stared, transfixed, at his hands, as they blinked in and out of existence. He took a deep breath, gathering all his energy to scream,
"ENOUGH!"
He stared into the expanse of nothingness, outstretching his arms and embracing the darkness, as he gathered his power.
---
The Universe darkened as a haze formed on the horizon
---
Hosted by Wolbre04 (Brennan) and Lochlan!
General Idea
A number of players are thrown into a situation where you don't know who to trust. There are three teams: the
Heroes
(Attempting to destroy the corruption), the
Bosses
(Attempting to revive Tabuu's dominion), and the
Chaotic Neutrals
(Attempting to take the universe for their own).
There are two phases: Day and Night. During Day, all players deliberate and submit a vote on a player. The player with the most votes is lynched and eliminated from the game. During Night, the bosses deliberate to kill and eliminate a player from the game. The heroes win the game once all bosses and chaotic neutrals have been eliminated. The bosses win the game once their numbers are equal to or greater than the number of heroes. The chaotic neutrals win once everyone else has died
Game Size
25 Players.
17
Heroes
who seek to re-establish harmony
6
Bosses
who have been corrupted by Tabuu
2
Chaotic Neutral
who are not allied and seek to conquer on their own
Roles - This Game Has a Unique System for Randing!

Me and Loch are making this as similar to the real video game as possible!
Ready Player One:
-Once signups conclude, everyone will be randed an alignment.
-Each Player will have access to a list that will be sent to them in role pm. They may choose

three

characters from this list (this list will include only characters available to their alignment) that they want to play (this will not show abilities).
-Me and Loch will randomly select character from your preferred

three

.
-If 2 players want the same characters, or all three are unavailable, we will randomly select a character for you.
-Once all players have selected their role, we will send out confirmation pms telling you who you will be playing.
-You will not know the abilities of each character when you see the list.
-You will also receive a codename in role pm for events (this will make sense later in this post)
-Any roles that require a server will be invited by the host. Limit your communication to these chats and do not discuss mafia outside of them.

Phases
One whole cycle (Day and Night) will amount to 48 hours. The Day phase will last 36 hours, starting from 12:01 AM CST (6 AM London Time) and ending at 12:00 PM EST the following day. The Night phase will last 12 hours, starting from 12:01 PM EST and ending at 12:01 AM EST the following morning.
Posting is allowed during all phases.
Voting
Votes must be submitted in the thread using the following format:
Lynch Player
.
Bold
and
Underline
and
RED
so we can see it while making tallies.
No Lynch
is a valid voting option. Votes may be changed as many times as you want - the last submitted vote is what will be counted. Votes for the Day phase will not be accepted after the day ends.
Elimination - If you die, you may still potentially be revived (if the ability exists)!
Once you have been lynched or killed, your alignment and role will be revealed. You may no longer post in the game thread nor are you allowed to coach any remaining players. You will be allowed to remain in your team chat, but will have your 'send messages' permissions turned off. You will also be re-invited to the spectator chat if and when any revives, if they exist, have been used.
Disqualification & Rules
All players must post three (3) posts of substance in the game thread during each Day phase. All those who do not will be warned or disqualified and replaced with substitutes. "Posts of substance" refers to posts that contribute to the group discussion or provide ideas, insight or evidence. One-liners and "fluff" posts will not be counted toward this total.
Editing a post will result in a warning. Editing a second post will DQ you from the game.
Do not PM anyone playing the game about the game. If I find out, it will result in an automatic DQ.
Do not post any screenshots or direct quotes of PMs I send you. You may paraphrase these, however. That will result in an automatic DQ.
If you need to leave the game, talk to me or Lochlan about it and we will try to sub someone in for you. If you do not have time to dedicate to the game, please do not sign up.

Harassment of another player in any form outside the context of the game thread will result in an immediate modkill. This is a zero tolerance policy.

Threats of leaving the game or disqualification, as well as encouraging other players to forfeit or concede, will not be permitted. You may be warned, but I reserve the right to DQ at my discretion.
Starting Date
This game is estimated to begin several days after reaching sufficient signups, and you will be notified of the exact date when we are in that position.
Unique Aspects!
A shop will be available to select players, you will be notified if you may use the shop, and it will be public.
EVENTS!!!
-Some characters have events/adventures as part of their role, they will be notified of the event details if they are given the role. All events are announced in the thread.
-Each character also has access to an OP,

FINAL SMASH ABILITY!

There are

3 Smash Balls

to possibly earn during the game, and they are rewards for competitions.
-Winners will have their codenames revealed in the thread, not their role, abilities, or name, to avoid targeting.

These competitions are not mandatory to participate in, but are beneficial and participation is encouraged. You may only win one final smash ball.
-Competition 1: This competition, while already planned and created, will not revealed until final role pms have been sent out. Instructions for this competition will be included in your role pm. You have from the delivery of your role pm, until game start to complete this challenge and submit your entry privately to Brennan (wolbre04) or Lochlan. The 1st place winner will be revealed in the thread, under their codename.
-Competition 2: This competition is also ready to start, but will begin at an undetermined point during the game. The top 2 winners will have access to their Final Smash Ability, and their codename will be revealed in the thread.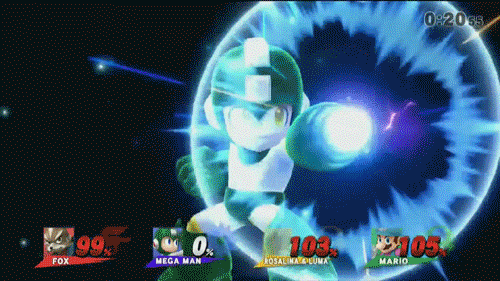 Good luck dudes!
-Brennan and Lochlan
Signups:
We need 25 players ideally!
1. Calcifer
2. Influp
3. Halfrican
4. Petre
5. Quinn
6. Adyuto
7. Des
8. Sig
9. Luke
10. Gavin
11. Squipel
12. Kaspar
13. Cobalt
14. BucketTech
15. Boii
16. Sokol
17. Corrdorr
18. Rwinter
19. Lightboy
20. Vonvorto
21. Jonohhh
22. Roman
23. Lonewolf
24. RDH99
25. Ireland
Subs:
1. Lightbringer
2.
3.
4.
5.