GTF House Cup Mafia XXXVI: The Eternal Dance SIGN-UPS
Why not, im in
Certified Mother



Shayla

Certified Vajina Fan
First name: Shayla
Posts: 92
Likes received: 60
Joined: 22nd October, 2017, 5:19 am
Country:



Activity level

Based on posting activity in the past two weeks. Tier IV and above grant custom name colours in Discord.

: Tier I
Progress to next tier:

---
Dua Lipa wrote:

In, so atleast one part of the HC can be iconic x



Dua who?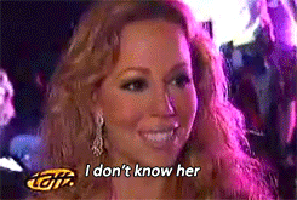 Corrdorr

Looks Pretty Good for a Dead Bitch
First name: Corey
Posts: 2032
Likes received: 172
Joined: 18th January, 2014, 9:00 am
Location: Melbourne, VIC
Country:



Activity level

Based on posting activity in the past two weeks. Tier IV and above grant custom name colours in Discord.

: Tier I
Progress to next tier:

---
When not even the Flop Cup can revive Mafia



Corrdorr

Looks Pretty Good for a Dead Bitch
First name: Corey
Posts: 2032
Likes received: 172
Joined: 18th January, 2014, 9:00 am
Location: Melbourne, VIC
Country:



Activity level

Based on posting activity in the past two weeks. Tier IV and above grant custom name colours in Discord.

: Tier I
Progress to next tier:

---
A mess, I'll keep signups open a few more days, otherwise ill trim the list



CRUSTY SEA MILF

Egregious Infundibular
First name: Brennan/wolbre4
Posts: 1735
Likes received: 422
Joined: 1st November, 2017, 7:04 pm
Location: Probably Kevin's DMs / Minnesota
Country:



Activity level

Based on posting activity in the past two weeks. Tier IV and above grant custom name colours in Discord.

: Tier I
Progress to next tier:

---
Gavin wrote:innnnn

when your sign up gets ignored
feijaofj

Member
Posts: 1018
Likes received: 201
Joined: 10th May, 2017, 2:00 am



Activity level

Based on posting activity in the past two weeks. Tier IV and above grant custom name colours in Discord.

: Tier I
Progress to next tier:

---
---
Recently active
Users browsing this forum:
CommonCrawl [Bot]
,
Google [Bot]
,
Yandex [Bot]
and 117 guests